Ascot Hotel, Mumbai with its impressive art deco fašade and interiors composed of glass, timber and marble combines every element of business, boutique and economy hotels. Its modern conveniences coupled with warm hospitality set an exclusive impression on every mind and heart. It is indeed a pleasure retreat for both the business and leisure travelers.

Accommodation :
Ascot Hotel in Mumbai presents an array of 26 stunning guestrooms. Almost all the guestrooms are adorned in vibrant combination of orange and white. They are replete with modern amenities too that make stay in Mumbai very easy and luxurious.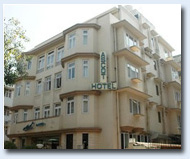 Book This Hotel
Some of these latest conveniences or say comfort comprise of Direct STD / ISD Dial telephone, toilets with tub & shower cubical, free Internet broadband connection, telephone with data port, free newspaper, 25 inch CCTV with remote, DVD, safe locker, study table, iron & iron board on request, fax on demand and free incoming mails. These in-room facilities are specially devised to cater to the needs and requirements of both the business and pleasure guests.

Dining :
Ascot Hotel, Mumbai features unique dining facilities. It is a true paradise for epicureans. It features an impressive dining room decorated with vibrant colors and stylish furnishings. In this dining room a copious menu listing tasty delights of across the world is offered. Guests can put on order any of their choicest items and the rest that is good taste and impeccable service is guaranteed.
Recreation :
Mumbai Ascot Hotel entertains pleasure guests with its wonderful gift shop. In this gift shop good number of quality items is put on offer. Guests can simply take a look at them or else if they so wish they can buy them as well. It certainly proves to be a good time pass.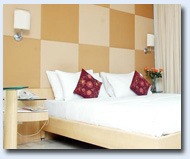 Book This Hotel

Other Facilities :
Ascot Hotel, Mumbai features an exhaustive list of additional facilities that guarantee an easy time to every guest who are either on a business trip to Mumbai or on vacations in Mumbai. These facilities include Laundry/ Dry Cleaning Service, Currency Exchange, Doctor on Call, Sprinkler in Rooms, Reception, Security and Room Service.