Hotel Kemps Corner, Mumbai has a carved out a niche for itself among the Budget Hotels in Mumbai because of its superior services and its strategic location. Hotel Kemps Corner in Mumbai is 15 kms from the Airport and 5 kms from the railway station. The Bus Stand is also in the near vicinity at a distance of 2 kms. Hotel Kemps Corner in Mumbai India is near to the main places of tourist attraction and a perfectly desirable place to be in among the Hotels in Mumbai .

Accommodation :
In Hotel Kemps Corner, Mumbai there are 18 single rooms, 15 double rooms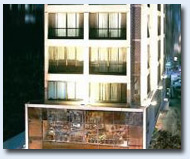 Book This Hotel
and 2 suites. They are all air conditioned and have luxurious interiors. The rooms also have all the amenities like :

- Round the clock room service
- Cable T.V in the rooms
- Telephone
- Channel Music
- Hot and cold running water in the attached bathrooms

Dining :
Hotel Kemps Corner in Mumbai India has a well appointed restaurant that serves you dishes of your choice. The local flavors and the Indian, Chinese and Continental delicacies which are served red hot in the restaurant are every connoisseur's delight. In Hotel Kemps Corner in Mumbai there is a bar with the best ambience to enjoy premium wine.

Business Facility :
Hotel Kemps Corner, Mumbai has well appointed conference facilities for the business traveler. The hotel can accommodate a sizeable group of business delegates and has high speed internet and Fax to aid in hassle free business transactions and meetings.

Recreational Facility :
Hotel Kemps Corner in Mumbai has a travel desk manned by professional persons who are ready to help you with all their advice and facilities for your trip to the places of interest in Mumbai.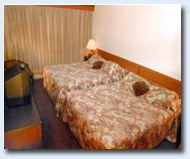 Book This Hotel