There are a number of three star hotels in Mumbai that are hold out the promise of providing a haven of comfort to the travel weary guests and QI Parle International in Mumbai is one of the most popular of these hotels. Advantageously located in one of the key business locations in Mumbai, QI Parle International offers the guests an easy access to both the business and the industrial zone of the city. A number of places of considerable tourist value are also within the easy reach of the guests who choose to stay put in QI Parle International in Mumbai.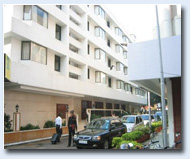 Book This Hotel
Location :
Located on the Tejpal Road, Mumbai's QI Parle International is positioned very close to the airport. Even the railway station is just about 22 kms away from the hotel.

Accommodation :
The guests at Mumbai's QI Parle International are welcomed into the 89 wonderfully appointed rooms and suites that are the epitome of luxury and elegance. The interior décor of the rooms titillates your aesthetic sense. The spacious rooms are well-appointed with air-conditioner, no smoking room, refrigerator, smoke detectors, television with cable and remote.

Dining :
QI Parle International in Mumbai features an on-site restaurant where the guests can avail sample mouth-watering Indian, Chinese and Continental dishes. The restaurant is capable of matching up to the international standards. The drink adorers can sample an eclectic selection of drinks at the well-stocked bar.

Services :
Avail the efficient services of the travel desk at the QI Parle International and embark on sightseeing activities. You can visit the nearby tourist attractions.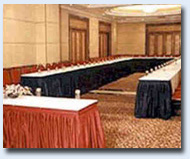 Book This Hotel
The other auxiliary facilities that the guests can avail at Parle International in Mumbai comprise of car rentals, safe lockers, laundry, currency exchange and travel desk.