Regency Hotel is one of the leading hotels in Mumbai offering great amenities and facilities. Regency Hotel provides an instant online reservation. So get fast and secure online reservation and then enjoy excellent accommodation in our hotel. Regency Hotel is three star hotels in Mumbai. If you are searching for budget hotels in Mumbai then Regency Hotel is your right choice.

The name familiar, location aristocratic and the experience unique. More than that, it's an entirely new kind of hotel.
A place that inspires, delights, occasionally surprises and always exceeds expectations. And above all, has people at its heart.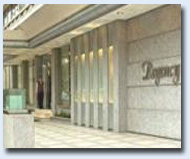 Book This Hotel

So welcome to 'The Regency'- to a completely new experience.
Accommodation :
Regency Hotel is three star hotels in Mumbai. Get exclusive entertainment and dining at out hotel that too at great packages. So book online reservation in one of the best hotels in Mumbai. Regency Hotel is also budget hotels in Mumbai providing exquisitely lavish accommodation and state of the art facilities.

A hotel can never be quite like home. But we believe it still can - and should - be a place you want to be. And that's the thinking behind the design of the Regency. Whether you're with us on business, taking a break or just stopping over, you'll find our rooms welcoming, relaxing and furnished with every comfort and convenience you could wish for.

When it comes to keep fit and healthy, there is nothing better then a walk or jog - with the rich and famous, at the Priyadarshani garden just across the hotel. An oasis of tranquility amidst the concrete jungle. Acres of landscape gardens by the sea.

Facilities :
The Regency Hotel Mumbai offers a host of facilities including H/c running water, Telephone, Channel music and Tea/Coffee maker.

Services :
At the Regency Hotel Bombay you may avail services like Room Service, Laundry, moneychanger and Safe Deposit.

DISTANCES FROM VARIOUS PRIME LOCATIONS :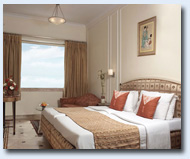 Book This Hotel